About Us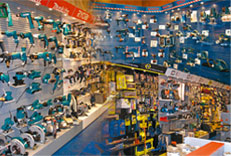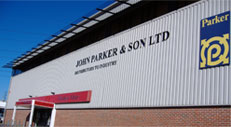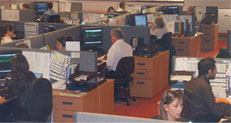 Abrasives, Beam Clamps, Building and Construction equipment, Fixings, Hand Tools, Safety Equipment, Machine Shop and Maintenance equipment, Power Tools, Welding Equipment, Valves and Fittings, Kee Klamps... you name it, we stock it!
A division of John Parker & Son Ltd, we began trading tools in 1904. Nowadays, over 9,000 engineering products are stocked in our 25,000 sq ft warehouse at Canterbury.
Whether purchased over the phone or online anything from the smallest screw to a cement mixer can be ordered, packaged and despatched by overnight courier to anywhere in the UK.
Alternatively, customers in Canterbury can drop in at our trade counter where experienced staff will take their order and advise them on the right products for the job.
Our Canterbury outlet also caters for customers who prefer to hire rather than buy equipment. We offer a wide range of top brands of tools and plant, all of which undergo stringent safety and reliability checks prior to hire, in line with the Hire Association Europe code of practice. Fully trained technicians demonstrate, service and repair most makes of power tools on site. The best tools in the trade are all at Parkers!
Visit www.parkersteel.co.uk for all your steel and processing requirements. ParkerSteel, a division of John Parker & Son Ltd is the largest independent steel stockholder in the South of England. More impressively, we are the only steel stockholder allowing you to buy online! There's no need to re-register, your account works on either site.
Click here to visit the John Parker & Son Limited Corporate site.
Registered Address: John Parker & Son Limited, Vauxhall Industrial Road, Canterbury, Kent, CT1 1HD
Company Registration Number: London 654746
VAT Registration Number: GB 347 1670 50
Parker Tools is a trading name of John Parker & Son Limited